About us
Gloria Mallorquina is a family business founded in 1942 in Inca and dedicated to the commercialization and distribution of fresh and frozen meat, products and complements for restoration and hotel business
What 70 years ago started with a little shop where cold meats and pork meat were sold, now has turned into a diversified business and with high presence in the majority of the areas.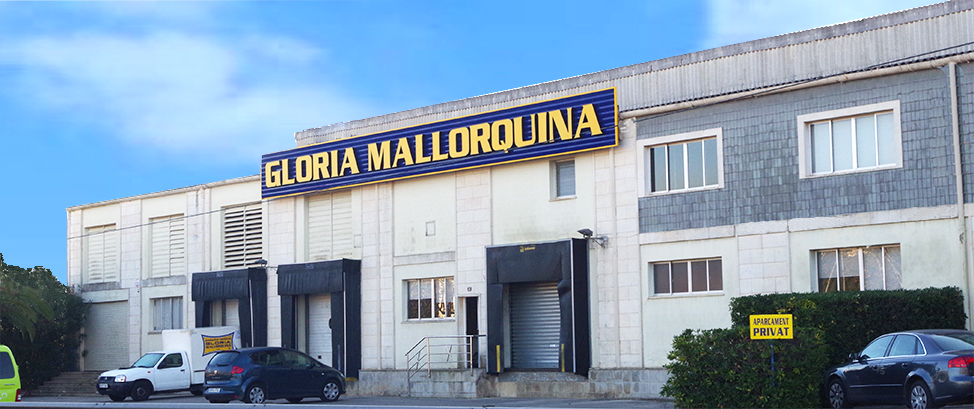 Thanks to the development experienced, in 1975 we moved into our current plant. This plant is equipped with a cutting room and a refrigerated warehouse to keep our products in the best conditions.

Over the years and in order to attend the new tendencies in the market we have been introducing other varieties of products such as the winery, cavas or a wide range of cheese. Also we have been increasing our meat reference furthermore than the Majorcan or national food we import from: USA, Argentina, Uruguay, Ireland, New Zealand and Namibia, among others.
We have also included in our catalog different varieties of beef meat which have become popular in the past years, such as the american Black Angus, Irish Angus, Kobe, Wagyu and also the last trend in fresh meat, matured meat.

We highlight our wine and cava cellars with several DDOO (Denominations of origin) and our range of products specially dedicated to the restoration and hotel business.
We have recently added a new range of gourmet products / fifth range with a wide variety of selected pâtés and foies, and also a variety of ready-cooked products of high quality and easy assembly.
Our last incorporation is related with ice creams, as Gelat Mallorquí (majorcan ice-cream) ellaborates a 100% natural majorcan artisan product using local ingredients and with an excellent taste.
We distribute to all kinds of establishments such as hotels, restaurants, hospitals, hostels, supermarkets and others thanks to our refrigerated vehicles fleet.

Our products are of the best quality and in our production processes we include the APPCC control to guarantee the food safety and to prevent from any kind of contamination and to ensure its innocuousness.

Our commercial team takes care of the relationship with our customers and we establish an individual close connection for each customer.

Actually, Gloria Mallorquina is a reference business for the food industry and hostelry in the Balearic Islands and our wide client portfolio vouches for us to keep working with the same passion and dedication as until now, always with our customers as our only priority.


GLORIA MALLORQUINA, much more than meat